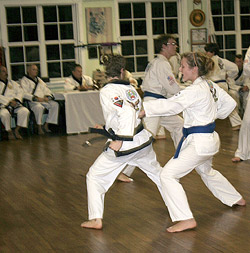 Pretesting candidates involved in Free Style Sparring practice in
preparation for their Black Belt Test and evaluations.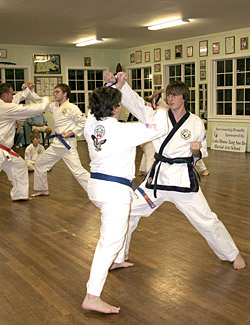 Students 3-Step Sparring in a qualifying "pretest" for both new
and advanced Black Belt Ranks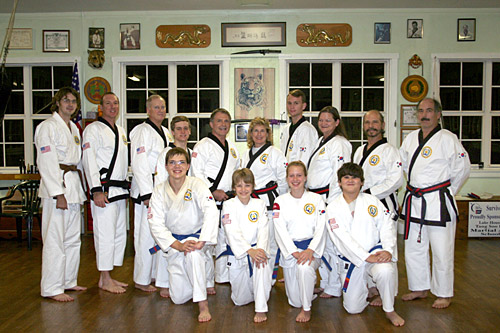 Pretesting junior students kneeling in the front row, following a two-part 5 hour evaluation preparing them for their Black Belt Test. Master Instructors and Staff standing behind them.