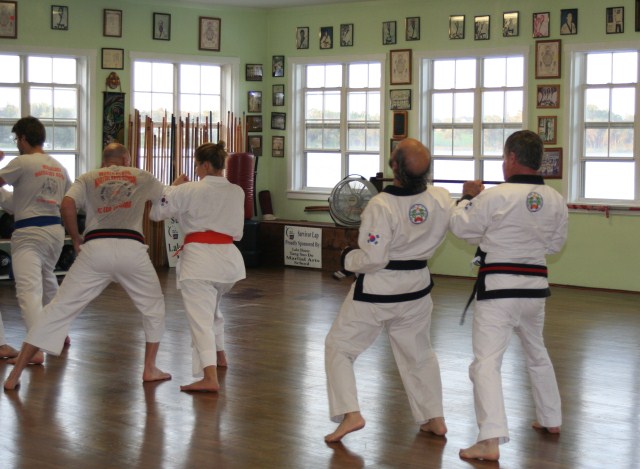 Senior class reviewing Self-Defense techniques.
We are currently teaching additional Self Defense classes. These classes are informal and open to all our members and we encourage visitors and guests to participate without any obligation or requirement to join our regular classes. Each class is taught by Master Instructors.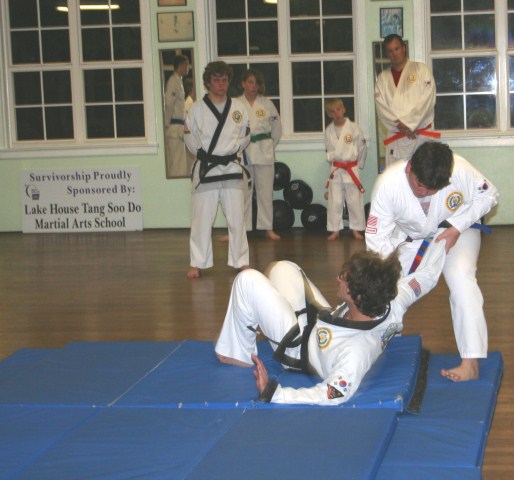 Junior Black Belt, Jan Paul demonstrating "Throwing Techniques."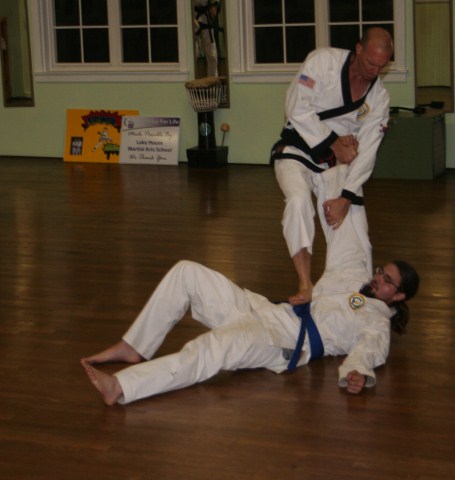 Master Cimador showing "take down" and "follow up"
techniques with an adult student, Justin Snyder.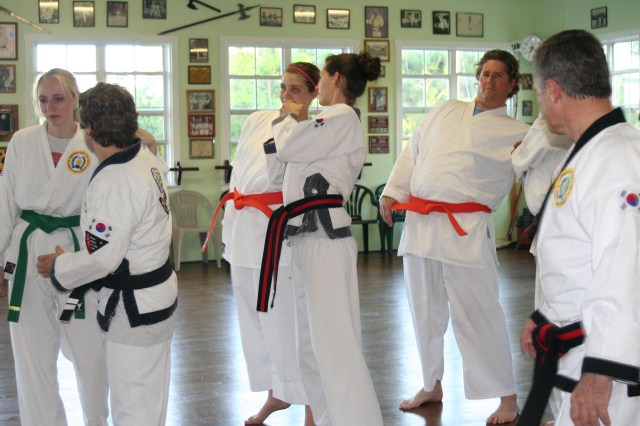 Junior and senior students practicing Self-Defense.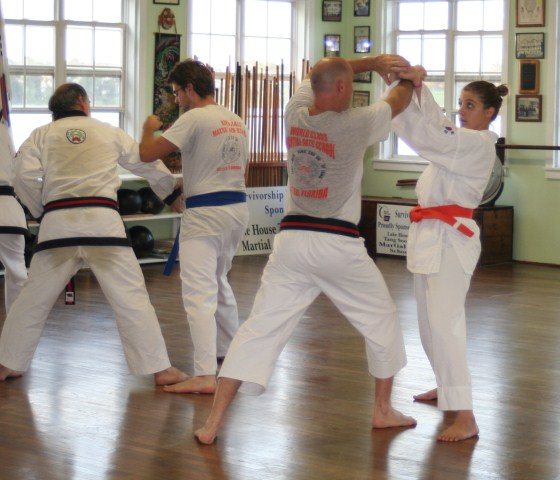 Master Cimador teaching Self-Defense tactics